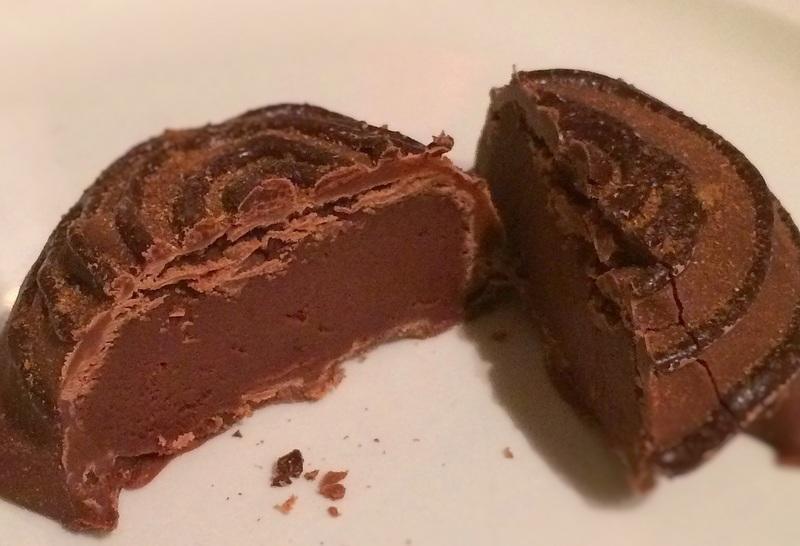 Speculaas Truffles
In 2015, John Holland, aka 'Baker On Board' entered into the Great British Spiced Chocolate Challenge 2015 with his speculaas truffles.
A few years earlier, John started to bake for his work colleagues as a hobby and joined in with various social media baking activities, gaining many new friends, followers and experience along the way.
John set up Baker On Board in May 2016 to focus more on his cakes, patisserie and other baked goods, as bespoke commissions started to roll in.
This is John's second recipe using vandotsch speculaas spice mix. Read here for his cherry and focaccio bread recipe.
Do you like vandotsch speculaas spice mix?
"I love using vandotsch Speculaas spice-mix in my kitchen; the warming flavour enhances each bake that I use it in – it also perfumes the air with its comforting aroma and that instantly makes me feel reassured."
What follows is an overview of the ingredients that John used to make his speculaas truffles, including:
Ingredients
10g (2 tsp)

vandotsch speculaas spice

120g (2 bars) Duffy's 40% Panama Tierra Oscura milk chocolate

80g (1 bar) Duffy's 43% milk chocolate with cocoa nibs and oak smoked salt

250g Paul A Young 72% Venezuelan dark chocolate

100g Light muscovado sugar

250ml Water
For the water ganache:
Prepare a baking tray by sprinkling plenty of spice mix over it; chop the 72% chocolate finely and place in a glass bowl.
In a medium saucepan, bring water, sugar and two teaspoons of Speculaas spice mix to a simmer; pour over the 72% chocolate, whisking until smooth.
Pour the ganache onto the prepared tray to cool – chill in the fridge for about an hour.
Prepare a second tray sprinkled with spice mix
Once chilled, remove ganache from fridge and using a tea spoon, scoop out small balls and roll between your hands to smooth out, placing onto to the new tray; you should end up with around 30 truffles. If you have time, place this tray in the fridge for the truffles to firm up.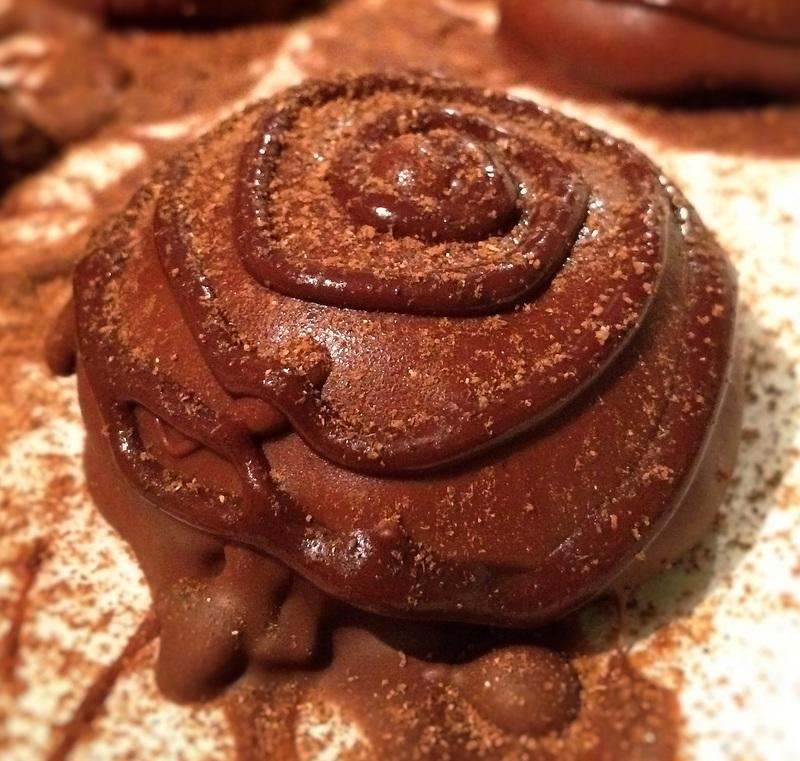 For the outer shell and decoration:
Prepare a sheet of baking parchment on a tray.
Melt 1 bar of Duffy's 43% in the microwave or in a glass bowl over boiling water – temper to correct working temperature (29-30C) using the other bar and the seeding method, or whichever you are most comfortable with.
Roll your truffle balls in the tempered chocolate, remove using forks and leave on a sheet of baking parchment to set; do not refrigerate.
Melt and temper your bar of Duffy's 40% - place this into a small piping bag – pipe spirals over the top of each truffle and sprinkle a bit more spice mix over the top of each one, if desired.
Leave to set; do not refrigerate.