Speculaas biscuits are a traditional Dutch biscuit. But why are they so special? Why is the vandotsch speculaas spice mix so special?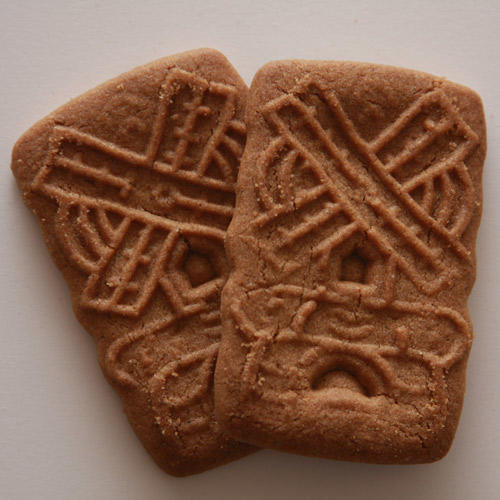 Dutch speculaas biscuits
In the Netherlands, almost all speculaas biscuits are made from white (wheat) flour, brown sugar, butter and a speculaas spice mix that include between five to nine different spices.
Speculaas versus speculoos
The main difference between Dutch speculaas biscuits and all non-Dutch speculaas biscuits is the contents of the spice (mix) in the biscuits.
In comparison, Belgian speculoos biscuits are made with candy syrup, caramelised sugar and more often than not with just one spice inferior cinnamon (cassia!). Instead, Dutch speculaas biscuits contain often more than five different spices.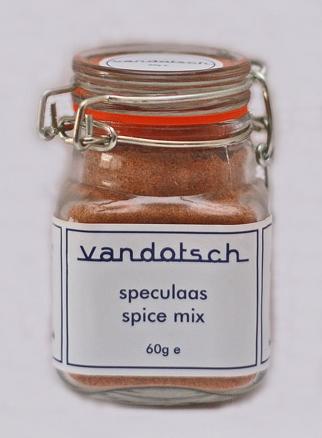 vandotsch speculaas spice mix
Don't ask me why but my Dutch grandmother decided on nine different spices. That's right nine different ones and this is quite unique, even in The Netherlands.
It is what gives the vandotsch speculaas spice mix its warm, sweet and spicy 'layers' of taste taking any simple cinnamon taste to another level.
Why so special . . .
The vandotsch speculaas spice mix consists of a perfectly-balanced mixture of nine organic spices including real, high grade, cinnamon from Sri Lanka, cloves, ginger and six other spices in order to give our spice mix that unique kick.
And don't take my word for it . . . .
"I love using vandotsch speculaas spice mix in my kitchen; the warming flavour enhances each bake that I use it in. It also perfumes the air with its comforting aroma and that instantly makes me feel reassured"
John Holland - Baker on Board - food commissions, tips and trends for everyone who loves food,
Also . . .
We pride ourselves in using only the finest spices in our speculaas spice mix and that it is Free From artificial flavours, colours or preservatives. Where possible our spices are either organic, Fairtrade sourced or both.
Allergy information
Suitable for vegetarians

Free From artificial flavourings, colours or preservatives

Sourced from responsible producers with organic certification and in many cases fairtrade certification

Gluten free

Milk free

Nut free

Sugar free

Salt free
vandotsch speculaas spice mix is mixed and packaged in an environment where nuts and nut oil are used occasionally.
Where is our spice mix for sale
Of course you can buy various spice flavoured biscuits in some supermarkets and bakeries, but nothing comes closer to reminding me of the seductive speculaas biscuit smells, and the taste and flavours of the home-baked speculaas biscuits cakes and bakes from my childhood in Amsterdam.
I would like to invite you to try out our vandotsch speculaas spice mix in any of your own cake, bake or biscuit recipes. Or try one of our recipes.
Happy speculaas spice baking times ahead.
All the best
Steven Dotsch
The Speculaas Spice 'Master Chef'
The Speculaas Spice Company Ltd