Free UK delivery on orders above £35!
---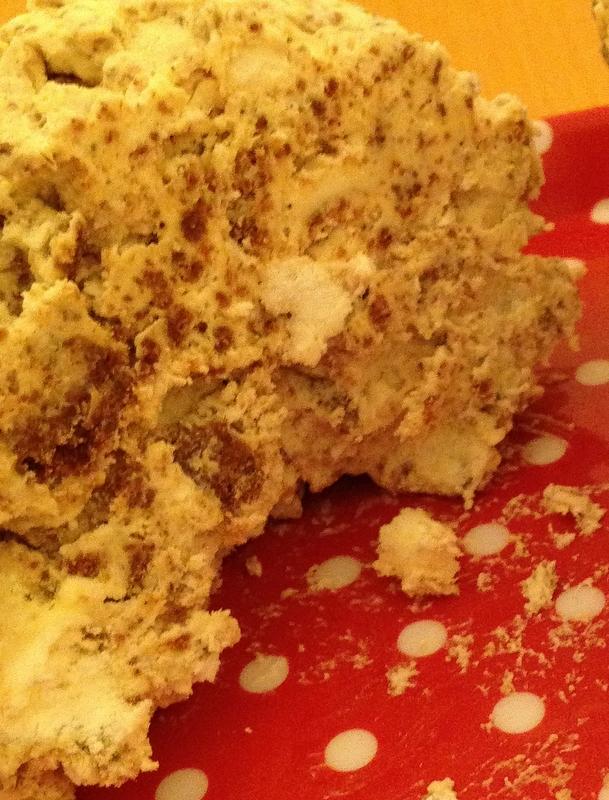 Wednesday 2nd July 2014
My wife Debbie claims that this is the simplest and most delicious speculaas ice cream recipe that you will ever need!
Not only that irt also comes with a warning: "Beware - it's highly addictive!" I fully concur, and so does everybody else who has eaten it so far.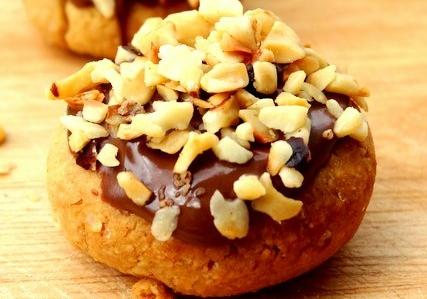 Monday 30th June 2014
North-Italian Alida, a prize winning food blogger, wanted to try out vandotsch speculaas spice mix in one of her recipes. Result: speculaas spiced almond chocolate biscuits.
Alida is the winner of the '2014 Uniform Foodies and Blogger Competition' as judged by 2 Michelin starred chef Michael Caines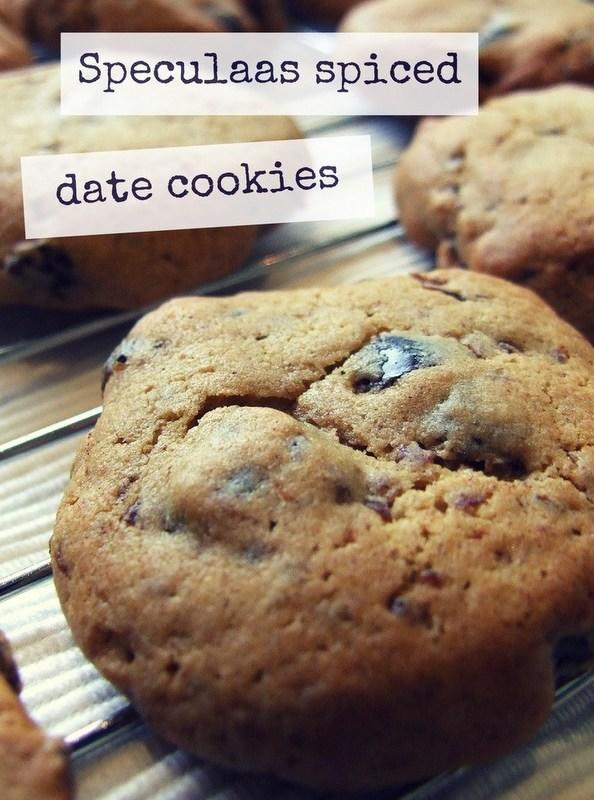 Sunday 22nd June 2014
Cambridge-based Helen used vandotsch speculaas spice mix in one of her mother's old recipes in order to make speculaas date cookies.
The familiar soft texture of Helen's date cookies of her youth was unchanged, but the speculaas spices added a subtle warmth that went very well with the dates.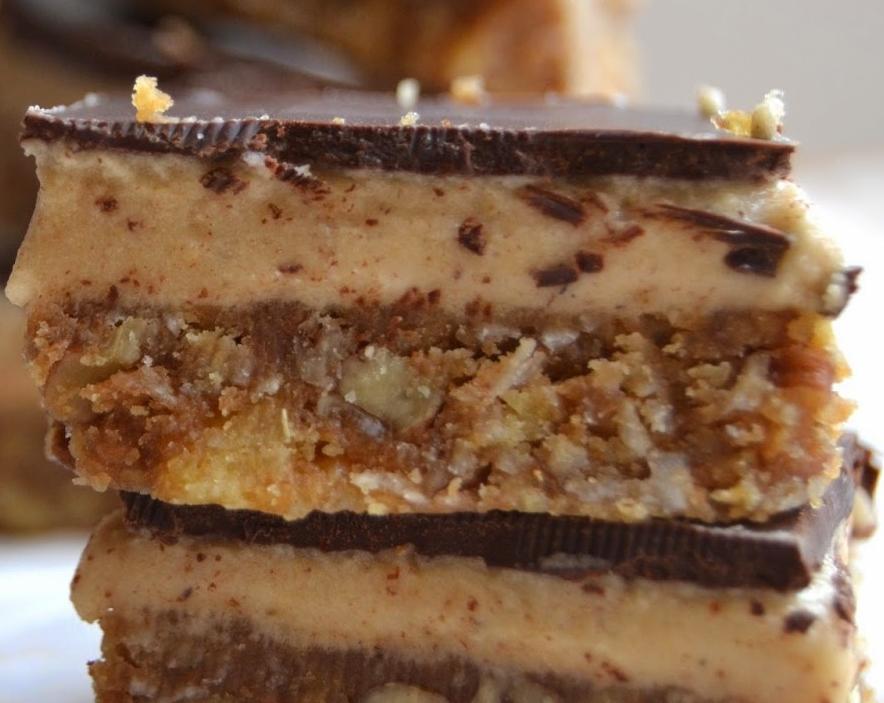 Wednesday 18th June 2014
Speculaas Nanaimo bars - based on a Canadian Christmas classic - MrCakeyboi's vandotsch speculaas spice infused Nanaimo bars recipe.
Though the ingredients don't seem to me to be too Christmassy, Nanaimo bars are eaten quite a lot at Christmas time in Canada.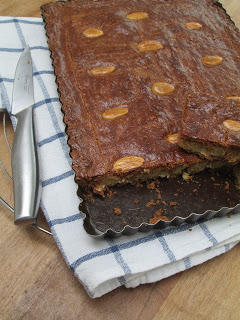 Friday 9th May 2014
vandotsch speculaas cake is a 'classic' Dutch recipe traditionally made for Sint Nicolas day in The Netherlands (December 5th). It's very easy to make and just Yummy!
Obviously, there is no reason why you can't make this cake all year round. I for one do. By the way '"Gevulde" means stuffed, normally with almond paste, for which I have a separate recipe.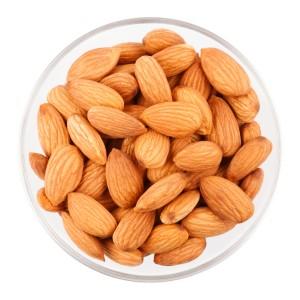 Wednesday 7th May 2014
vandotsch speculaas spice almond paste is based on the traditional Dutch almond paste. But, it include vandotsch speculaas spice mix, for extra 'kick'. You will be happily surprised.
Almond paste is primarily used in speculaas cake in The Nethaerlands. It is also used as filling in fruited Christmas - Kerststol - and Easter breads - Paas brood.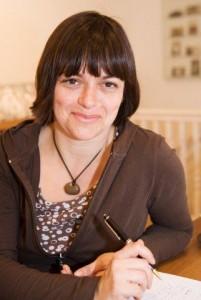 Monday 5th May 2014
Jenny Linford the well-known London freelance food writer came over to Highgate to interview me.
What is speculaas spice? What are speculaas biscuits? Why did I set up the Speculaas Spice Company. How the discovery of my Dutch grandmother's sweet tasting spice mix late 2014 changed my life. Plans for the near future.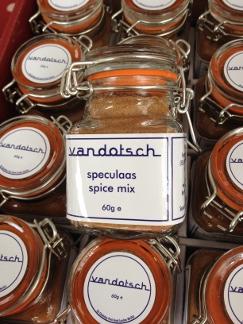 Thursday 1st May 2014
First batch of jars of vandotsch speculaas spice mix ready for sale. All filled by hand.
After weeks spent on comparing jars I have finally decided to use a square 60ml Kilner jar for my jars of vandotsch speculaas spice mix.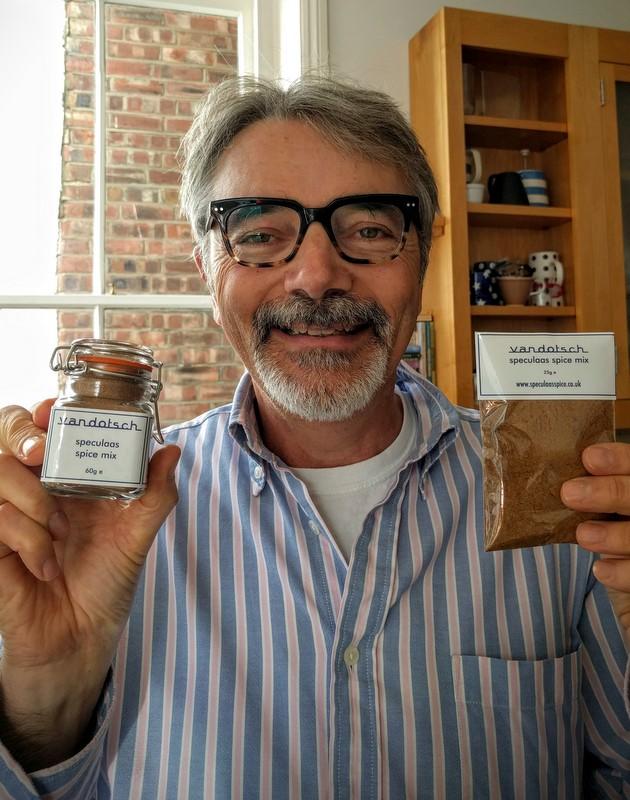 Thursday 1st May 2014
My name is Steven Dotsch and I was born in Amsterdam in the 'fifties'.
My love for speculaas biscuits began at a young age when growing up in Amsterdam. In those days kids were given home baked speculaas biscuits 'sandwiched' in butter creamed sandwiches to eat at school, at break-time.
---
This website is Copyright 2021 The Speculaas Spice Company. All Rights Reserved.
The item has been added to your basket