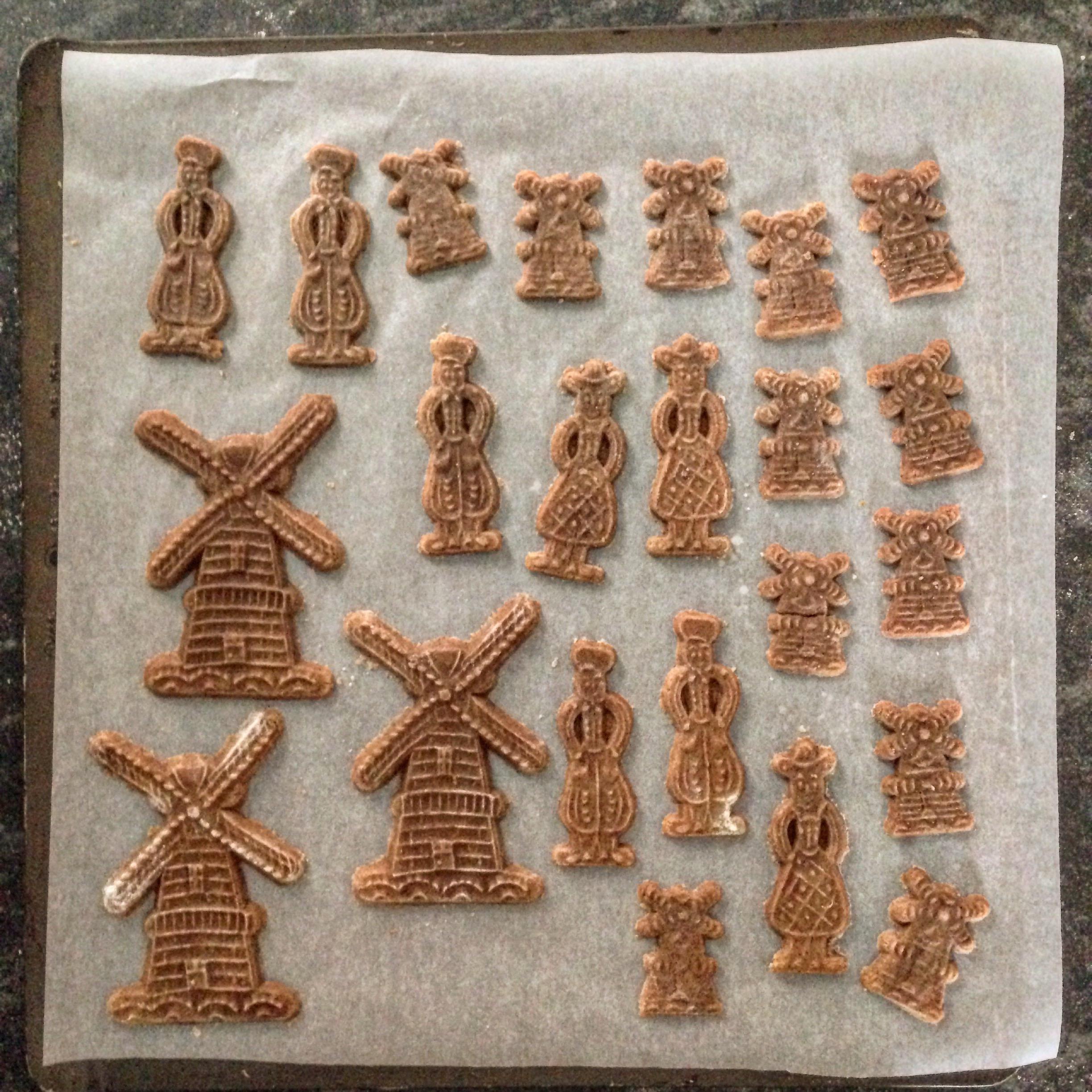 Speculaas biscuit
More often than not speculaas biscuits break during transit. As a result, but with regret, we do not any longer sell our speculaas biscuits online.
But not to worry . . . making speculaas biscuits is easy.
Check out our speculaas biscuit recipe or get yourself one of our vandotsch speculaas biscuits organic baking mixes.
Speculaas biscuit - an introduction
A Speculaas biscuit is a biscuit with lots of different sweet tasting spices.
It is thought that the Dutch word Speculaas comes from the latin 'speculum' that means mirror. Specerij(en) - the Dutch word for spice(s) - is another possible source.
Traditionally speculaas biscuits are the mirror image of wooden molds, such as windmill moulds or figurines moulds, they are baked in.
We offer a limited range of both windmill moulds as well as a man and woman in traditional Dutch dress.
Windmill shaped speculaas biscuits are known throughout the whole world, as are male or female speculaas figurines.
These days though speculaas biscuits can take any shape or form. But you can do so much more with speculaas spice than just making biscuits. We have lots of recipes for you to look at.
Speculaas spice mix
Speculaas biscuits, cakes and bakes are all infused with a speculaas spice mix. There is no fixed recipe for the mixture, but all blends will contain at least cinnamon, ginger and cloves.
When spices became more widely available in the 17th Century, and onwards, Dutch bakers started to experiment making spice mixtures. The one that survives from that time is the current day 'speculaas spice mix'. This spice mix was, and is still, used to make a buttery biscuit - the speculaas biscuit.
Due to the relatively high cost of the various spices in the mixture it remained a luxury item for several centuries, often baked only in the winter and given as a present. These days, every indpendent baker in The Netherlands will have his own recipe.
The secret vandotsch speculaas spice mix contains nine organic spices, including real cinnamon, from Sri Lanka, cloves, ginger and six other spices that we not disclose.
vandotsch speculaas biscuits organic baking mix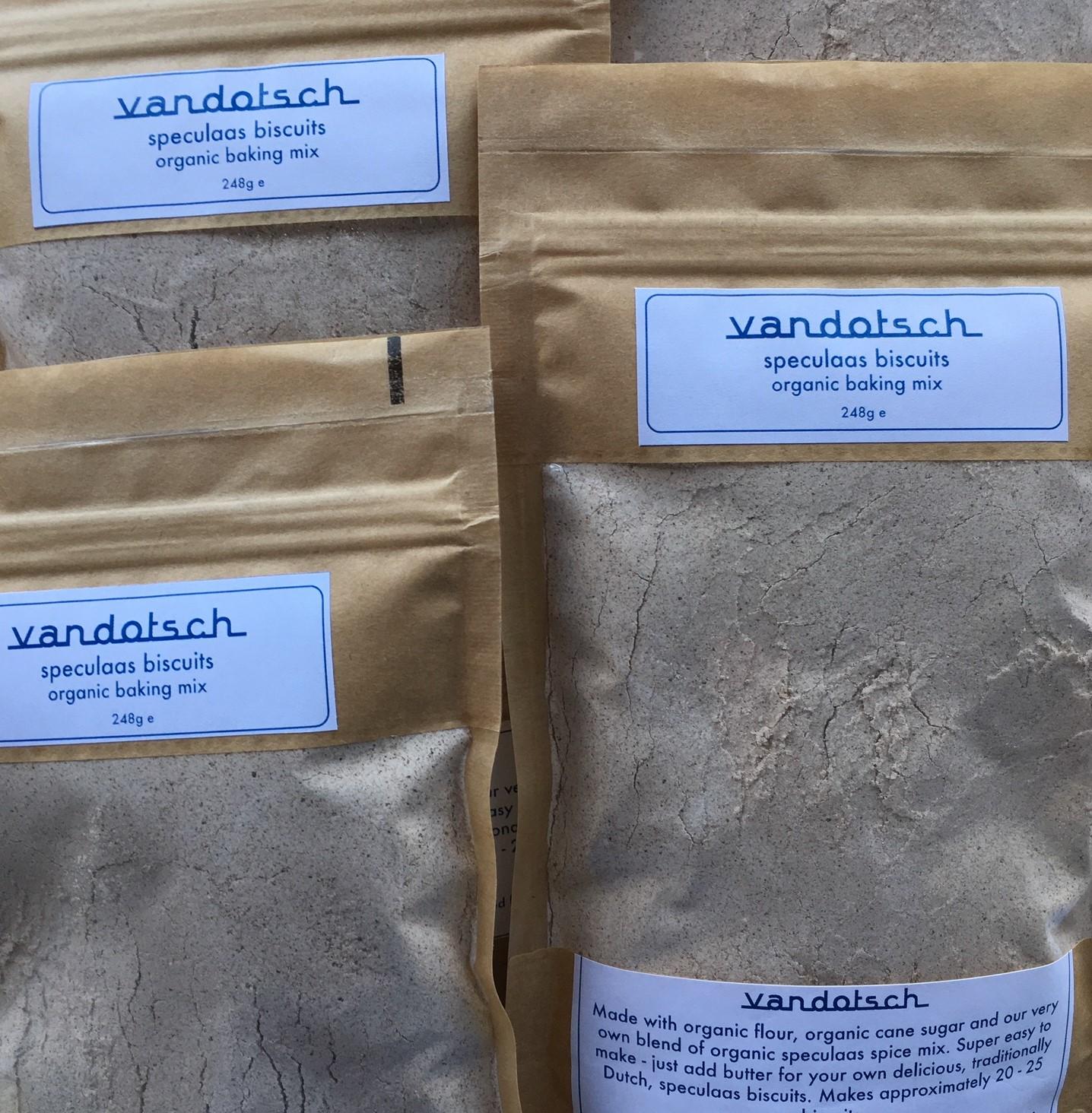 Want speculaas biscuits but do not have the time to make them from scratch?
Have you ever wanted to bake organic speculaas biscuits but didn't have the ingredients?
Have you ever wondered how to get the delicious smell of speculaas spice wafting through your kitchen?
Do you want your baking mix organic and FreeFrom artificial flavourings, colours or preservatives?
We got you covered!
Our hand blended speculaas baking mix contains the finest, pre-measured, organic ingredients - wholemeal flour, cane sugar, and our Great British Bake-Off finalist endorsed vandotsch speculaas spice mix.
All you need is 110g unsalted butter or vegetarian equivalent and a rolling pin to make up to 30 delicious speculaas cookies.
It's the perfect choice for speculaas-lovers, be it for Halloween, gingerbread house baking, Sinterklaas, Santa Claus, Christmas or simply for an everyday treat.
Speculoos versus Speculaas
Speculaas and Speculoos biscuits are two completely different biscuits. Not many people know the difference and therefore there is much confusion between the two.
It is actually very easy. The main difference lies in their spice content. Dutch Speculaas biscuits contain a number of different spices while speculoos biscuits often include only one spice: the cheaper version of real cinnamon: cassia.
It is believed that speculoos biscuits originated in the Belgian region of Verviers in the early 19th century. In contrast to the Netherlands, where the spices for speculaas biscuits were relatively inexpensively imported from its colonies, spices were very expensive in Belgium.
Stick to the real McCoy
Make your own authentic Dutch speculaas biscuits with vandotsch organic speculaas spice mix. Available in:
Want to know how to make biscuits from wooden molds?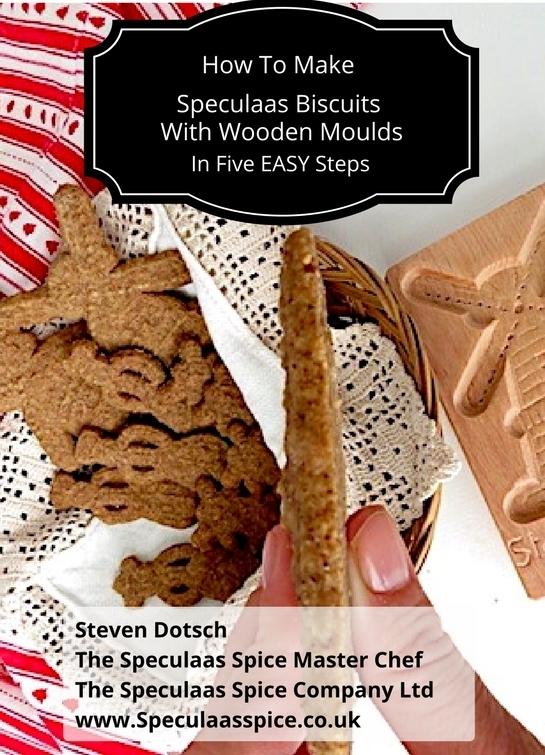 It only takes five easy steps . . . .
I have put together an easy-to-read downloadable e-Brochure called "How to Make Speculaas Biscuits with Wooden Moulds in Five EASY Steps"
With my e-Brochure you will learn how easy it is to make speculaas biscuits with wooden moulds.
As I said, It takes just five easy steps:
1. get one of our wooden molds
2. oil your wooden mould
3. prepare your vandotsch speculaas spice mix infused dough
4. use your mould to make speculaas biscuit dough figurines
5. bake your speculaas biscuits
And that's it.
Now you too can make great looking and -tasting Dutch speculaas biscuits.
Use our eBrochure and you will be making delicious tasting and smelling speculaas biscuits in no time.