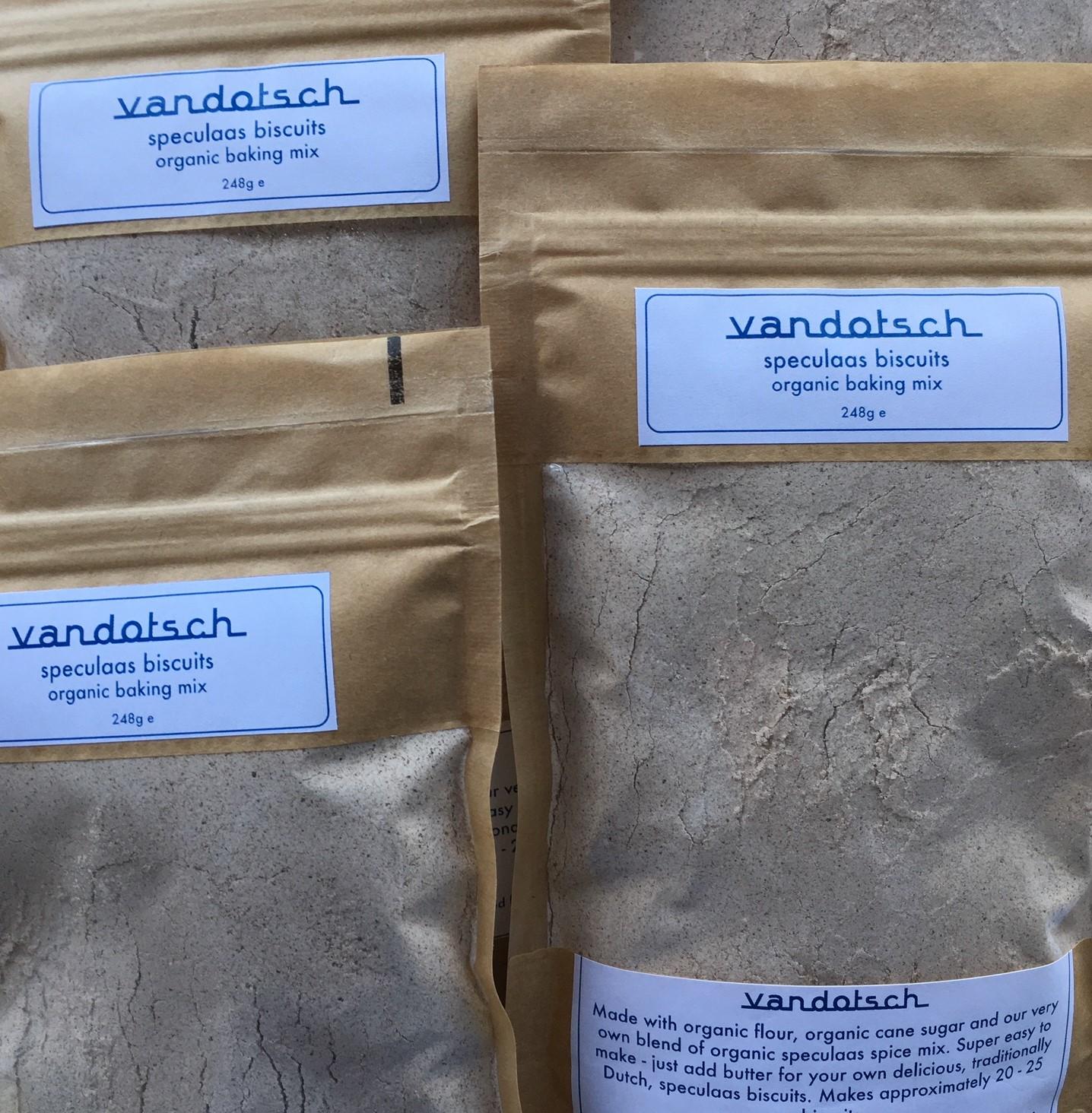 vandotsch speculaas biscuits organic baking mix
Do you love home made biscuits but rarely have the time to make them from scratch?
Have you ever wanted to bake speculaas spice infused biscuits but didn't have half the ingredients?
Never heard of speculaas spice mix or speculaas biscuits?
Have you ever wondered how to get the delicious smell of speculaas spice wafting through your kitchen?
Do you want your baking mix organic and FreeFrom artificial flavourings, colours and preservatives?
It was hearing about these types of experiences that led me to develop the vandotsch speculaas biscuits organic baking mix.
Our hand blended baking mix contains only the finest, pre-measured, organic ingredients - wholemeal flour, cane sugar, and our Great British Bake-Off finalist endorsed vandotsch speculaas spice mix.
All you need is 110g unsalted butter or a non dairy substitute, and a rolling pin to make up to 30 delicious speculaas cookies.
It's the perfect choice for speculaas-lovers, be it for Halloween, gingerbread house baking, Sinterklaas, Santa Claus, Christmas or simply for an everyday treat.
Ingredients
Organic wheat flour, organic cane sugar, organic vandotsch speculaas spice mix and bicarbonate of soda.
Based on my Dutch grandmother's sweet tasting spice mix, vandotsch speculaas spice mix contains organic high grade 'real' ground cinnamon from Sri Lanka (55%), organic ground cloves (14%), organic ground ginger (14%) and six other organic ground spices to give our spice mix that unique kick.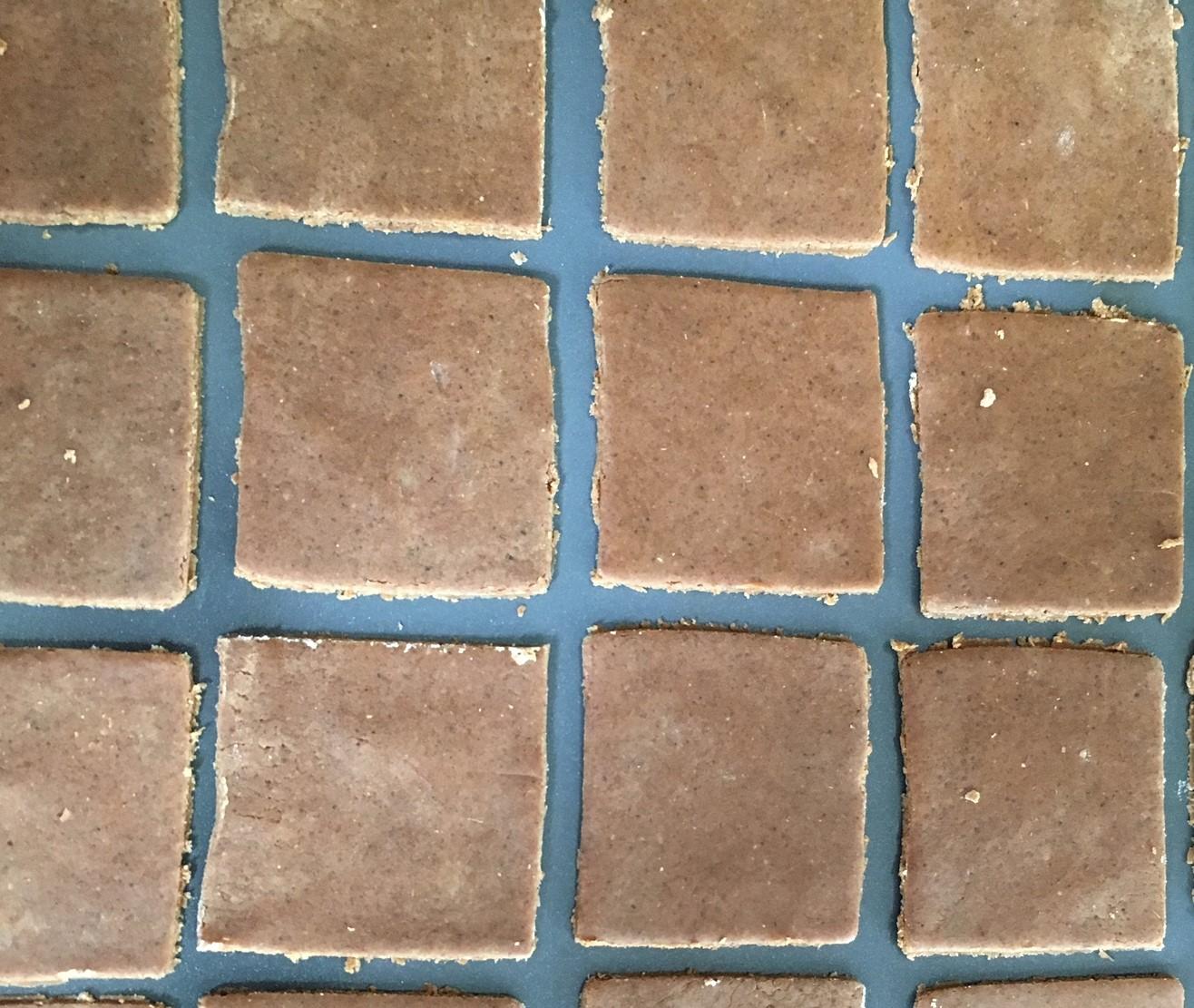 Allergy information
Suitable for vegetarians and vegans, if made with a non dairy substitute
Free from artificial flavourings, colours or preservatives
Sourced from responsible producers with organic certification and in many cases Fairtrade certification
Milk free
Nut free
Salt free
Note: vandotsch speculaas spice mix is mixed and packaged in an environment where nuts and nut oil are used occasionally.