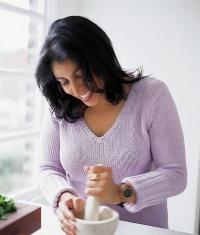 I am very proud to present Manju Malhi speculaas biscuits recipe
Manju Malhi is a British-born chef and food writer, specialising in Anglo-Indian cuisine. She was brought up in North West London where she grew up surrounded by Indian culture, traditions and lifestyles. Manju has come up with her own self-styled cross-over "Brit-Indi" style of food, which mixes Indian and Western influences.
Manju came to prominence in 1999 when she won a competition to find a guest chef for the BBC's Food and Drink programme and cooked with Antony Worrall Thompson on the show.
She has also appeared amongst several other programmes, on ITV's Saturday Cooks and This Morning, Channel 5, Sky One, BBC1's Saturday Kitchen and Paul Hollywood's Pies and Puds.
How did we meet?
I was delighted to be introduced to Manju Malhi at the Foodies Festival at Kenwood, north London, on May 5th 2014, and I am very honoured that she decided to use my vandotsch speculaas spice in a live demo at the Festival.
Manju, what do you think of the vandotsch speculaas spice mix?
"The vandotsch speculaas spice blend is very easy to use and extremely versatile for that added kick to your dishes be they savoury or sweet."
"It has that warm aroma that evokes cosy evenings by the fireside and exotic far flung places due to the notes and hints of cinnamon and clove that are present."
Manju Malhi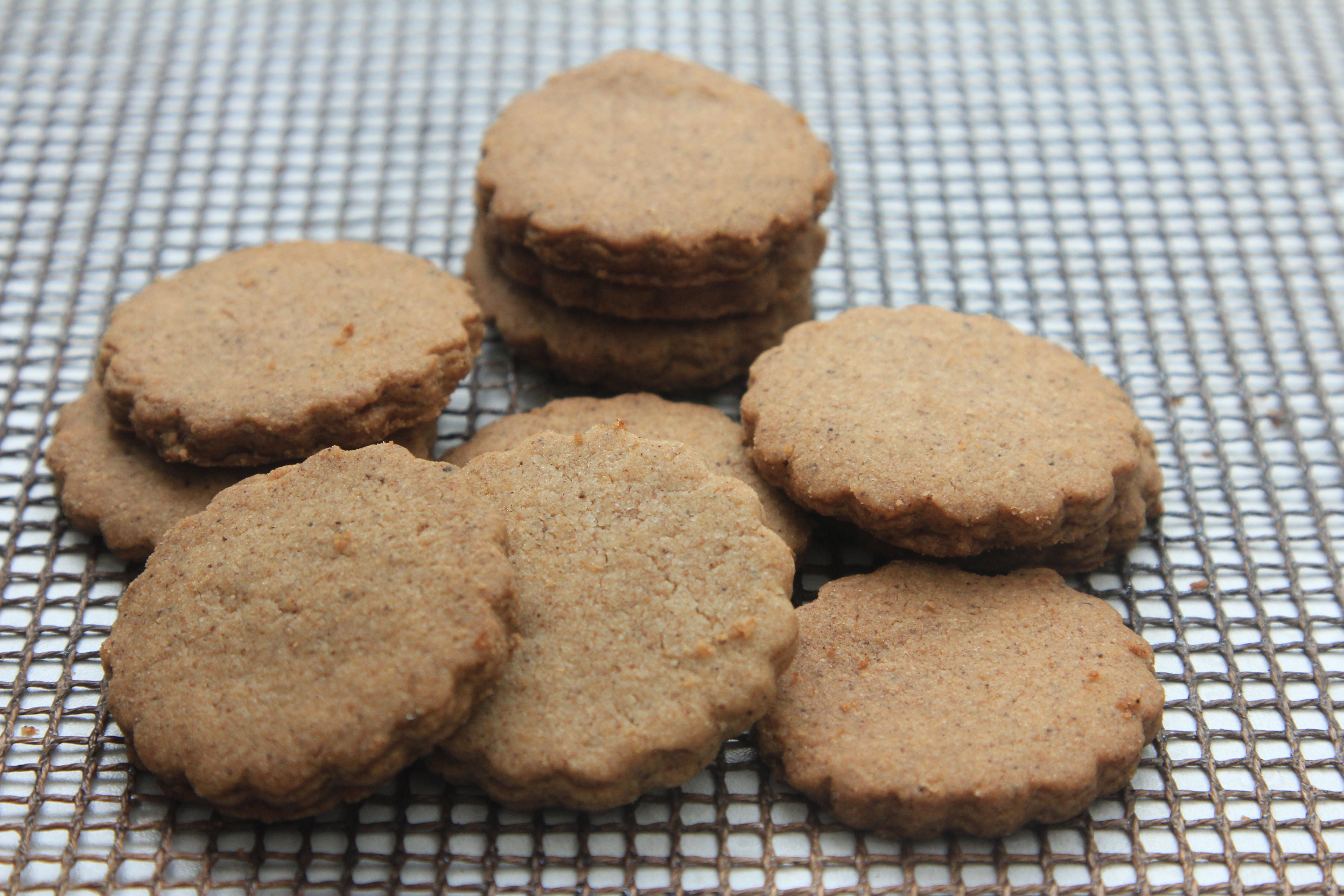 How to make Manju Malhi speculaas biscuits
What follows is an overview of the ingredients that Manju used to make Manju Malhi speculaas biscuits, including:
Makes approximate 24 biscuits (using a 5cm diameter cookie cutter)
Ingredients
100g plain flour

10g (2 teaspoons) vandotsch speculaas spice mix

2.5g (½ teaspoon) baking powder

50g soft brown muscovado sugar or white sugar

75g butter
Directions
Preheat the oven to 180C/350F/Gas 4.
Line a baking tray with greaseproof paper.
In a bowl, mix together the flour, vandotsch speculaas spice mix, baking powder, sugar and butter until well combined.
Using your hands, bring the mixture together as a dough.
Turn the dough out onto a lightly floured work surface and roll out to a 0.5cm thickness.
Using a - windmill - cookie cutter, cut out shapes or circles from the dough and place them onto the lined baking tray.
Transfer the biscuits to the oven and bake for 15-18 minutes, or until golden-brown.
Enjoy making make Manju Malhi speculaas biscuits
Back to Speculaas Spice recipes