Speculaas almond and buckwheat cake
Australian born Briana is a London based writer, home baker and blogs at brianaskitchen.com, .
With a tagline "For the love of cake! A collection of tasty homemade treats with recipes for all skill levels" she is clearly passionate about baking. Briana loves to create well thought out recipes that taste as good as they look, if not better.
Buckwheat gluten free?
I didn't know buckwheat is gluten free, nor have I ever used it. However, despite the inclusion of 'wheat' in buckwheat it apparently has no relation to wheat, and it is actually a fruit seed related to rhubarb, knotweed and sorrel.
Briana believes that buckwheat has a delicious nutty flavour, which goes well with almonds flavourwise. In a cake such as her speculaas almond and buckwheat cake it also adds a beautifully smooth velvet like texture to an otherwise grainy almond cake.
Do you like the vandotsch speculaas spice mix?
"This stuff is incredible, even the smell will blow you away."
"It did taste divine - I love a good spice mix, but it is not always easy to find one that packs as much punch as yours does!"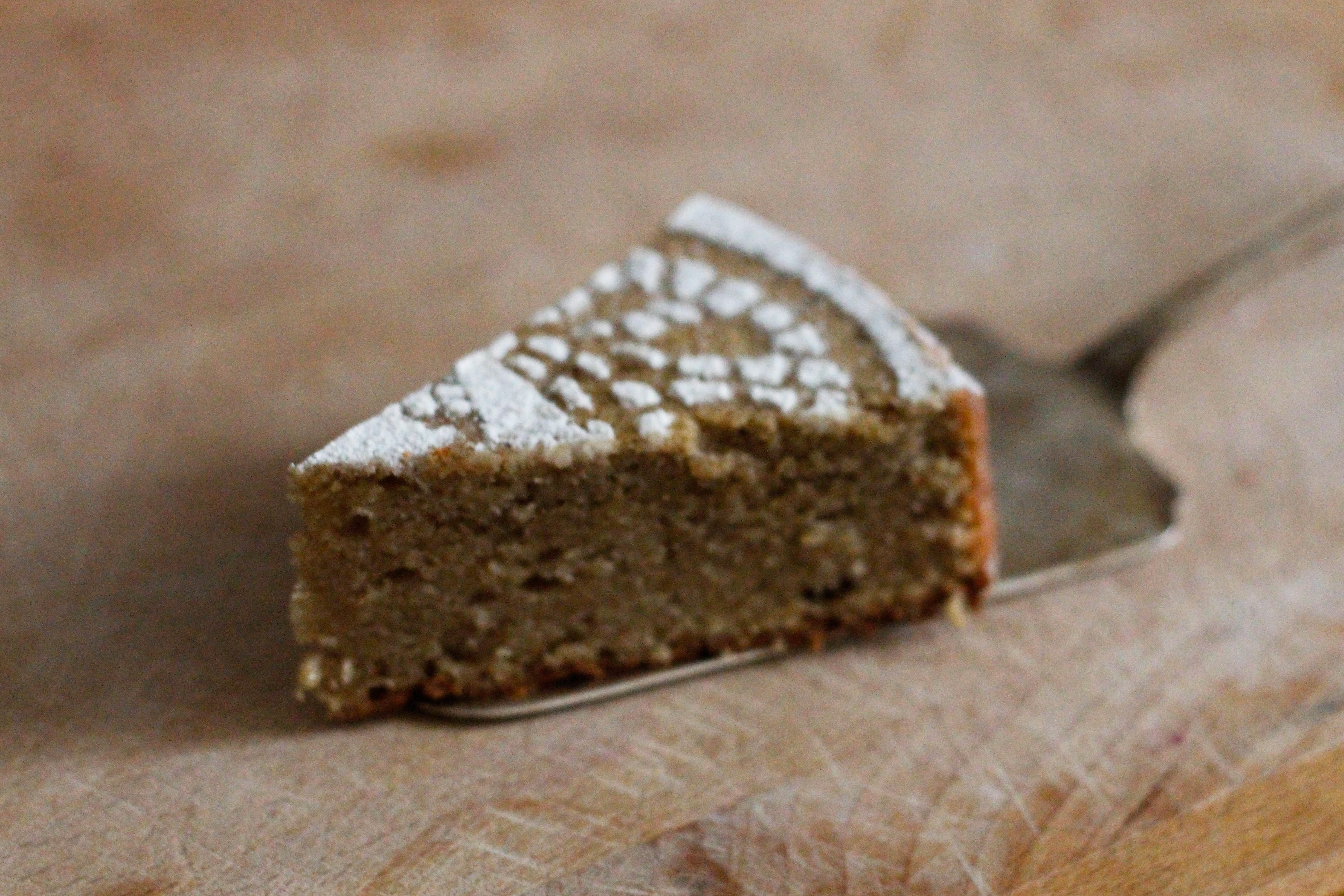 How did our spice mix changed your almond and buckwheat cake?
"Although you could make this cake with a regular spice mix, or just plain cinnamon (or without, if you're not a fan), the vandotsch speculaas spice mix is pretty special, and I'd certainly recommend giving it a try."
What follows is an overview of the ingredients that Briana used to make the vandotsch speculaas spice infused almond and buckwheat cake, including:
Makes approximately 12 slices
Ingredients
150g (3/4 cup) buckwheat groats

160g (1 2/3 cup) almond meal

140g butter

80g (3/4 cup) sugar

4 medium eggs, separated

65ml greek yoghurt (strained, if you can get it)

1/2 an orange, juice only

25ml whole milk
Ingredients for the caramelised almonds
100g blanched almonds

100g caster sugar

1 tblsp butter
Ingredients for the speculaas spiced white chocolate mascarpone
100g white chocolate

175g mascarpone
I refer to Briana's write-up for directions on how to bake her vandotsch speculaas spiced almond and buckwheat cake.
Back to Speculaas Spice Recipes
With spiced white chocolate mascarpone,
macerated blackberries and caramelised almonds.