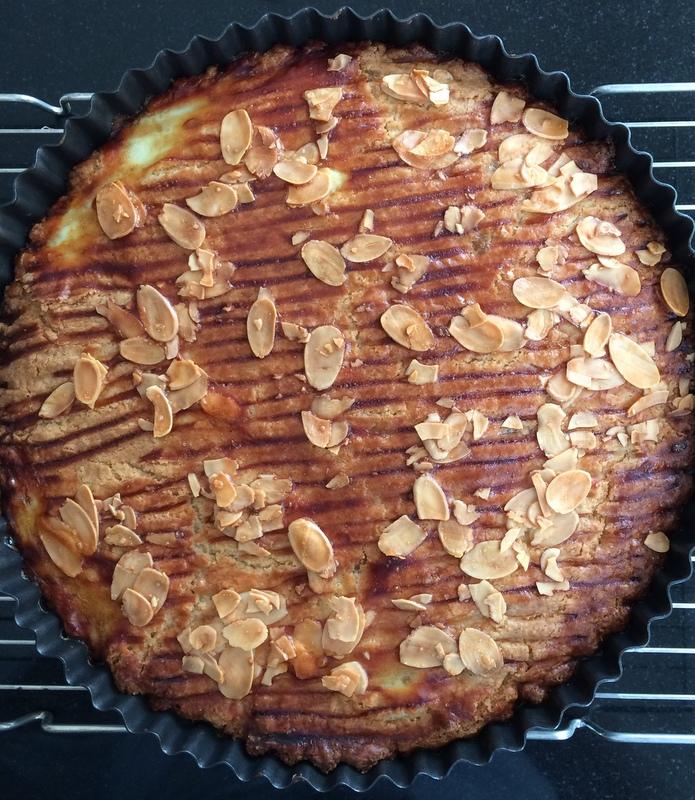 Speculaas boterkoek
Undoubtedly, my late mother's best cake was her speculaas boterkoek.
Growing up I very much enjoyed helping her making it and eating it. The smells, the taste, just great.
Nowadays, I often make speculaas butter cake when we have people for lunch, tea or dinner. As it's quite a 'heavy' cake I always cut it in small pieces. But more often than not they always ask for seconds.
The secret is to infuse the ginger bits and ginger syrup with our speculaas spice mix weeks in advance. I always hold a jar of ginger syrup infused with our spice mix in the fridge.
So . . .what's a boterkoek?
A Dutch butter cake is a flat round cake traditionally prepared with unsalted butter. The cake is made in a round shaped baking tin with a diameter of 20-24 centimeters. It must be prepared with real butter. Without this you will not get the taste of real butter cake.
Other ingredients are flour, sugar, a little salt and egg. A part of the (beaten) egg is also used for brushing the top so that the cake gets a shiny, golden-brown crust.
How to make the vandotsch speculaas boterkoek with ginger
What follows are the ingredients I used to make the boterkoek with vandotsch speculaas spice infused pieces of ginger and ginger syrup.
Makes a 'number of pieces' - it al depends how small or large you cut them.
Ingredients
350g flour

250g of unsalted butter

250g of sugar

1 egg

5g (1tsp) of vandotsch speculaas spice mix

1 tbsp vandotsch speculaas spice infused ginger pieces and ginger syrup.

1 egg to lubricate

a few sliced almonds for garnish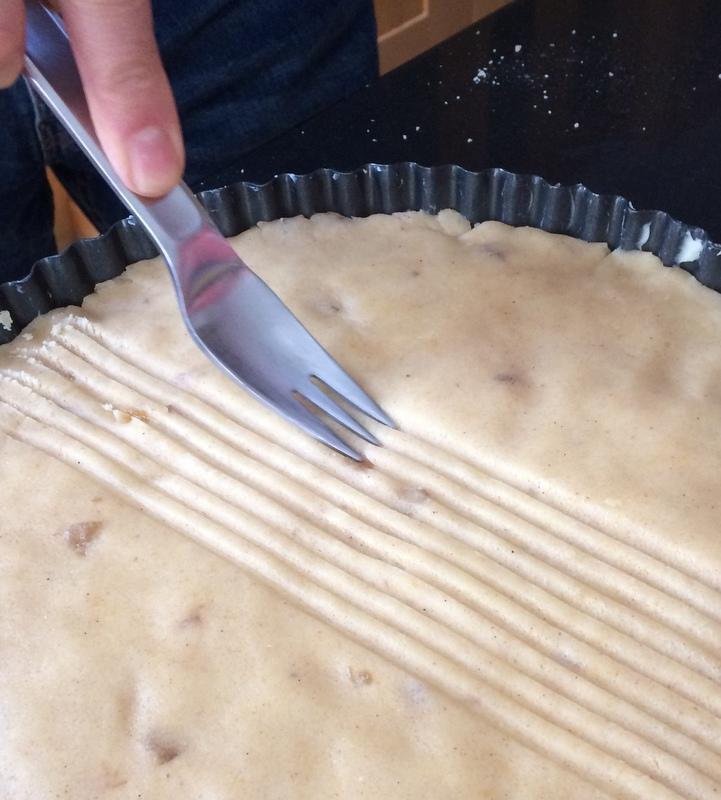 Directions
Put the flour with a pinch of salt, sugar and vandotsch speculaas spice in a bowl.
Add butter in small pieces, the egg yolk and vandotsch speculaas spice infused ginger pieces and ginger syrup. Knead into a cohesive mixture
Preheat the oven to 180°C.
Grease the baking tin with some butter and dust it with some flour. Press the dough into the tin. Make sure the butter cake has everywhere the same thickness
Use a fork to draw a 'railway line' pattern. Brush the top of the dough with the rest of the egg mixed with the almonds
Bake the butter cake in the middle of the oven for 20 min. Until tender.
Tip: Check your speculaas boterkoek regularly so that the top is not black.
Cool the cake in the form. When cool lift out of the tin and start cutting in pieces.
Add some ice cream, such as vandotsch speculaas spice ginger ice cream.
Storage
Unlikely as people will fight over each piece. But in the unlikely event store your speculaas boterkoek in an air tight container or jar.