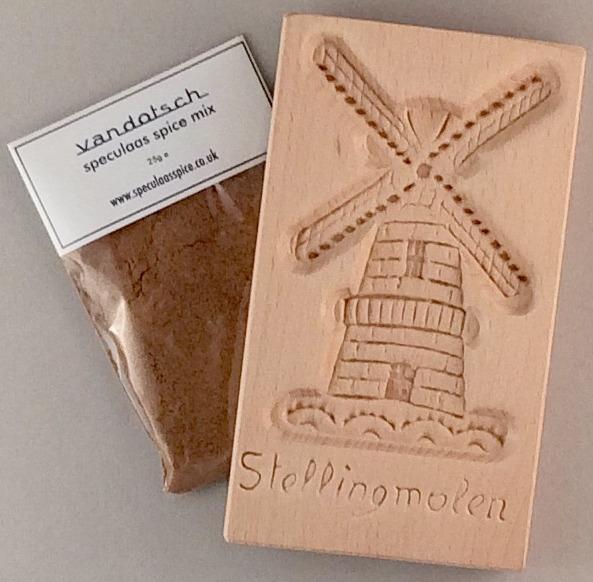 Making speculaas windmill biscuits using a wooden mold
Speculaas biscuits are the mirror image of the carved wooden moulds they are shaped in.
The wooden mold is the old-fashioned cake form that Dutch bakers used in order to make speculaas biscuits.
Traditionally Dutch speculaas biscuits come in the form of windmill shaped biscuits or male or female figurines, known as 'lovers', but these days they can take many shapes.
We have two types of wooden windmill molds, a large one and a small one.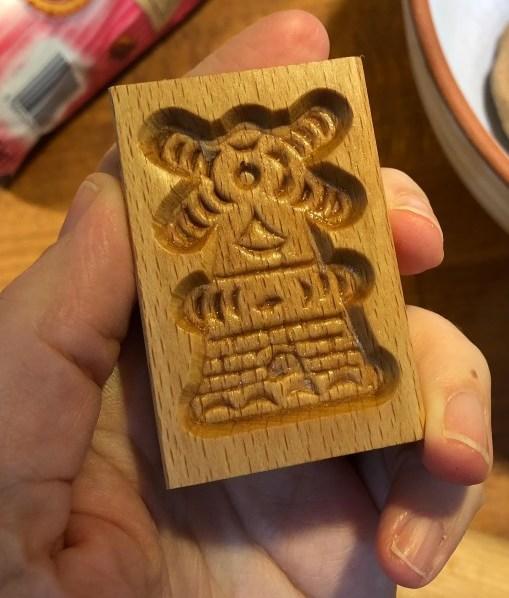 But first things first
Our wooden molds are made from virgin wood that needs oiling first for best results.
Before your first use clean your mold with a soft dry cloth (please avoid getting the mould wet) and then oil them with plenty of vegetable oil.
Let dry for two hours – and oil them some more for another two hours. Let dry overnight.
At the end, the surface needs to look softly shiny, like satin. Then, sprinkle a tiny bit of flour on your mould. Store in a plastic bag.
Whatever you do with your windmill molds, please, don't bake your speculaas biscuits in them.
How to make speculaas biscuits with wooden molds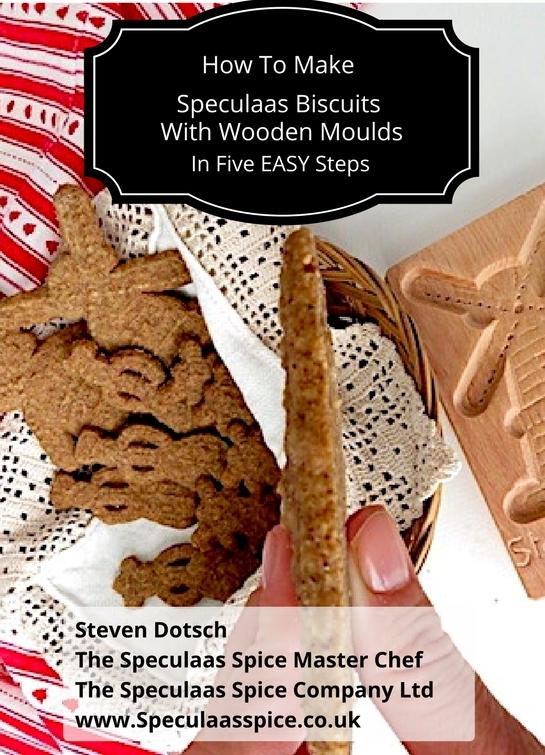 It only takes five easy steps . . . .
I have put together an easy-to-read downloadable e-Brochure called "How to Make Speculaas Biscuits with Wooden Moulds in Five EASY Steps"
With my e-Brochure you will learn how easy it is to make speculaas biscuits with wooden moulds.
As I said, It takes just five easy steps:
1. get one of our wooden molds
2. oil your wooden mould
3. prepare your vandotsch speculaas spice mix infused dough
4. use your mould to make speculaas biscuit dough figurines
5. bake your speculaas biscuits
And that's it.
Now you too can make great looking and -tasting Dutch speculaas biscuits.
Use our eBrochure and you will be making delicious tasting and smelling speculaas biscuits in no time.