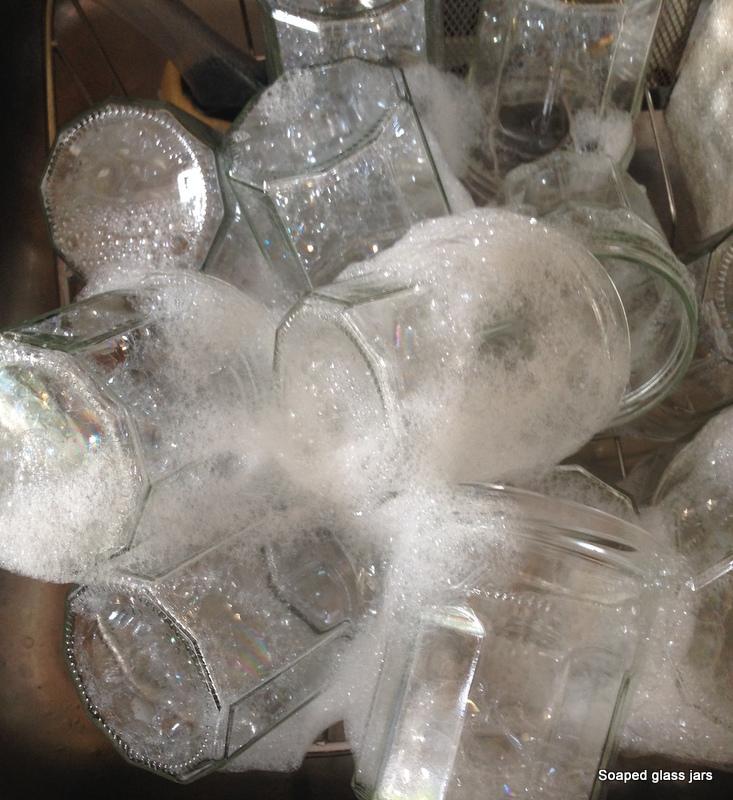 Sterilising glass jars
Why?
A clean sterilised jar is essential to the success and longevity of the jams and preserves you spend a lot of time making.
It is important to sterilise any jars used for preserves to remove any bacteria, yeasts or fungi to protect the food you put into the jar.
Wash and clean your jars and lids in hot soapy water.
Rinse them in hot water and place the jars on an oven tray covered with a clean tea towel, making sure the jars are not touching each other.
They will expand during heating, keeping them separate prevents them from cracking.
Close the oven door and heat the oven to round about 130 degrees Celsius. Leave the jars for about 30 minutes.
Don't be tempted to turn the oven up any higher, this is a sufficient temperature to sterilise the jars.
When you are ready to use your hot, sterilised jars, use your oven gloves to remove them from the oven one at a time, putting them onto a heat-proof surface.
Fill the jars while the jam or preserve is hot as is the jar. Close your jars with your lids.
Let cool, and store in a cool dark place, like your fridge.