I have dedicated most of February to developing the new website that has a number of benefits I'd like to share with you . . .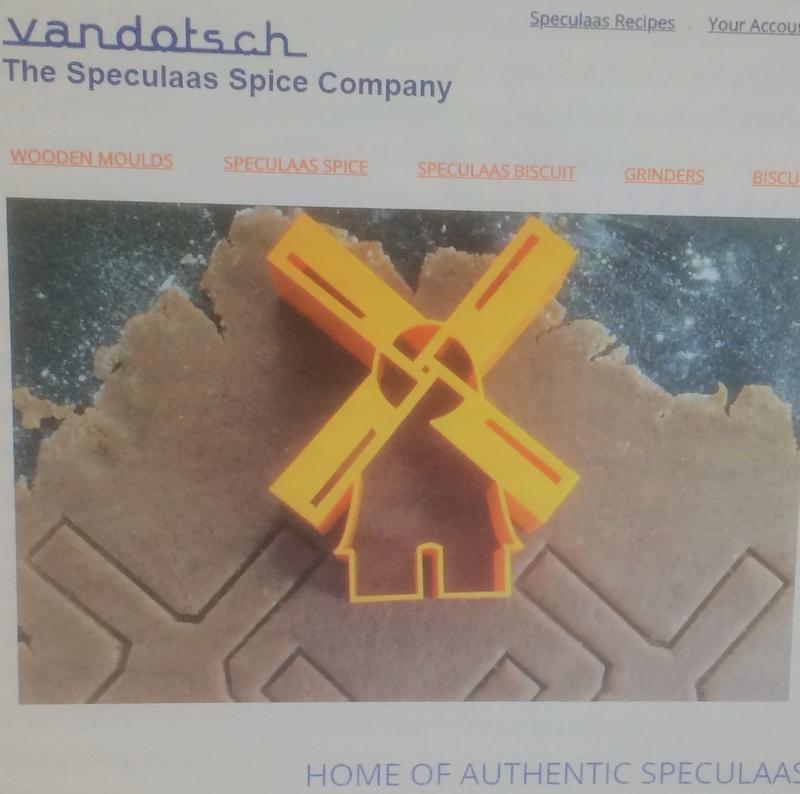 You can now:
- Order any item and send it to somebody else. Great if you want to surprise your friends, family or colleagues with our products either here or abroad
- Order add-ons at a reduced price
View and pay, at the click of a button, all of our prices in a range of currencies (UK£, US$, Euro etc)
- Pay with your PayPal account or with various credit or debit cards
- Checkout using our easy two step system - no unnecessary clicks or questions and search for recipes to bake with your vandotsch speculaas spice mix without leaving our website
Have a look around; I'd love to hear your thoughts.

Some ideas for the future
As I've been developing the site, I've had some other ideas that I am considering introducing in the future. Again, if you have a moment, I'd love to know your thoughts on these. . .
Reward points system - Would you like to earn reward points with every purchase that you make that you can use to pay towards future purchases?

Referral rewards - Would you like us to reward you for referring your friends, family or colleagues to our website, and also give your referral a discount off their first purchase?

Gift cards - Would you like to be able to purchase gift cards

Baking videos – Would you be interested if I start adding 'how-to-bake' videos of our famous vandotsch speculaas spice recipes?
Perhaps there is something else. Please don't hesitate to let me know!
I am in a celebratory mood . . . .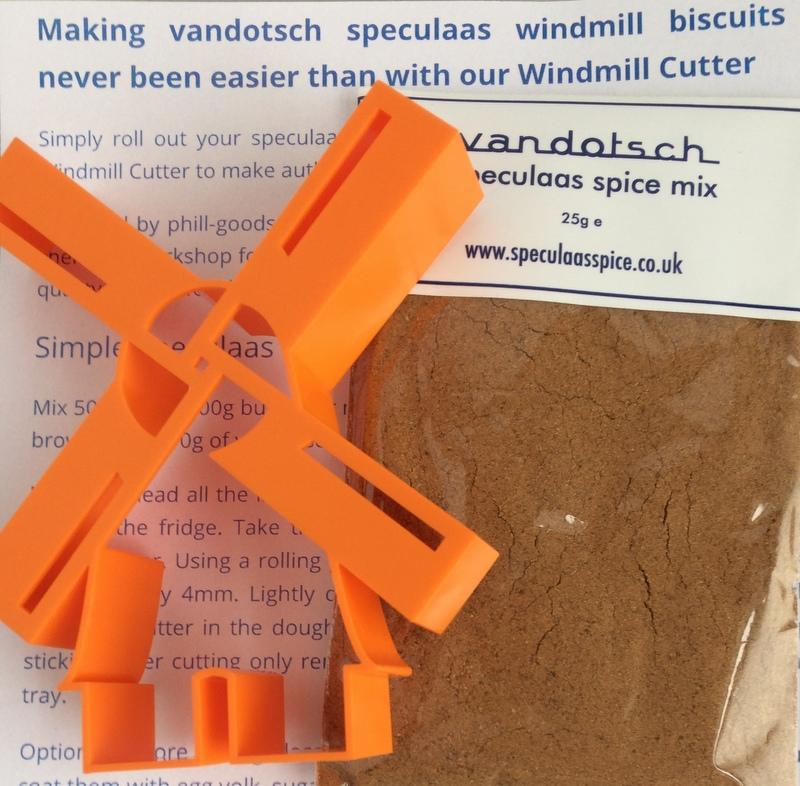 To celebrate the launch of the new website, I am offering 25% off our iconic orange windmill cutter and vandotsch speculaas spice pack.
Great if you are planning spicy windmill biscuits/cookies for Easter. Or use the cutter another time and make a speculaas spice infused hot cross buns or krentebollen - speculaas raisin buns - instead.
To claim your windmill cutter and speculaas spice pack, please use discount code 'Cutter25' at checkout – offer is valid until March 24th 2018
Happy speculaas spice baking times ahead
Steven
The Speculaas Spice Master Chef