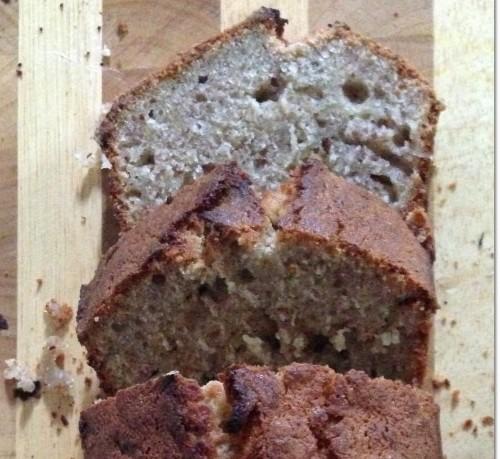 Gluten free speculaas banana bread
This is Karen's second recipe with vandotsch speculaas spice mix – read here for her gluten free speculaas spice infused muffins recipe.
Karen describes her gluten free speculaas banana bread as a "very easy, all in one bowl" type of recipe.
I agree.
Also, when baked: "it literally disappears almost as soon as it's cool enough to eat".
I agree again!
Did you like baking with vandotsch speculaas spice?
"Absolutely . . . You will have to tight off your family, who will all want to eat a slice."
Making gluten free speculaas banana bread
What follows is an overview of the ingredients that Karen used to make her gluten free vandotsch speculaas spice infused banana bread, including:
Makes approximately 6 to 8 slices
Ingredients
200g plain gluten free flour (Karen used Doves Farm)

200g soft brown sugar

50g dairy free spread (or you can use coconut oil, margarine or butter) at room temperature

1 tsp vanilla extract

1 tsp bicarbonate of soda

1/2 tsp baking powder

1 egg

5g - 7.5g (1 to 1.5 teaspoons) vandotsch speculaas spice mix

3 very ripe bananas
Karen, suggest you top her banana bread with icing sugar, or eat it still warm with a cup of fresh coffee. Instead we ate it with a scoop of vandotsch speculaas ice cream for double whammy.
I refer to Karen's write-up for directions on how to bake her vandotsch speculaas spiced banan bread.