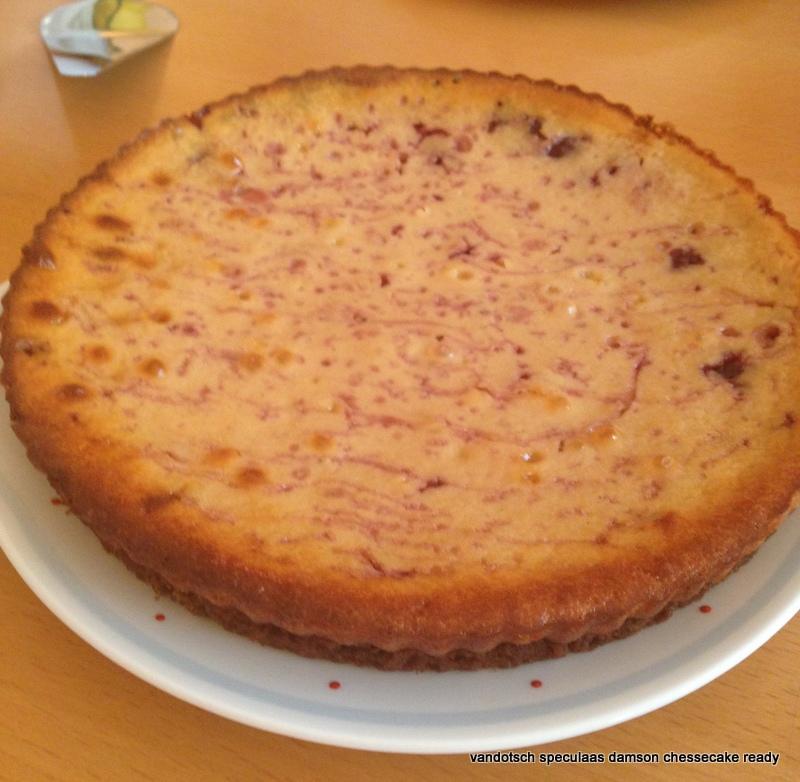 Speculaas cheesecake with damson jam
Having a jar of vandotsch speculaas spice infused damson jam in the fridge I used some to make a speculaas damson cheesecake.
See Herefor my speculaas spice infused damson jam recipe.
I am always baking vandotsch speculaas biscuits and often I have a fair number of 'spares' stored in the freezer.
These are perfect as a base for the speculaas damson cheesecake. If you do not have any spare speculaas biscuits at hand you can also use plain biscuits.
What exactly is is cheesecake?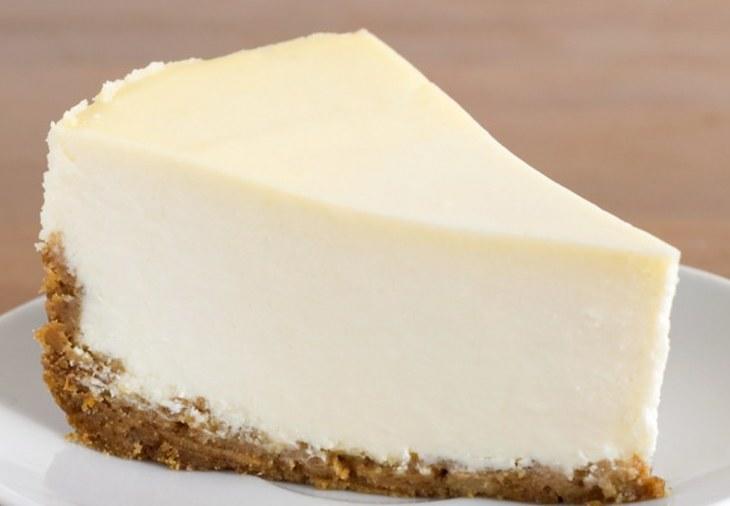 Cheesecake is a sweet dish consisting of one or more layers. The main, and thickest layer, consists of a mixture of eggs, sugar and soft, fresh 'cheese'., such as cream cheese or ricotta. In The Netherlands 'quark' is used which is similar to French fromage frais,.
Often cheesecake has a bottom layer consisting of a crust or base made from crushed cookies (or digestive biscuit), pastry, or sponge cake. It may be baked or unbaked (usually refrigerated).
Cheesecake is usually sweetened with sugar and may be flavored or topped with fruit, whipped cream, nuts, fruit sauce, and/or chocolate syrup.
How to make speculaas damson cheesecake
What follows is an overview of the ingredients that I used to make vandotsch speculaas damson cheesecake, including:
This makes quite a thin layered cheesecake but you could double the filling easily and increase the cooking time slightly.
Makes approximately 8-10 slices
Ingredients for the base
225g vandotsch speculaas biscuits, see recipe Here, crushed
100g unsalted butter, melted
Ingredients for the cheesecake mixture
230g cream cheese, at room temperature

80ml half fat creme fraiche

2 tblsp cornflour

8 tblsp vandotsch speculaas spiced damson jam

2 medium eggs, beaten

1 tsp of vanilla paste, I used Littlepod natural vanilla paste

60g light brown caster sugar
Directions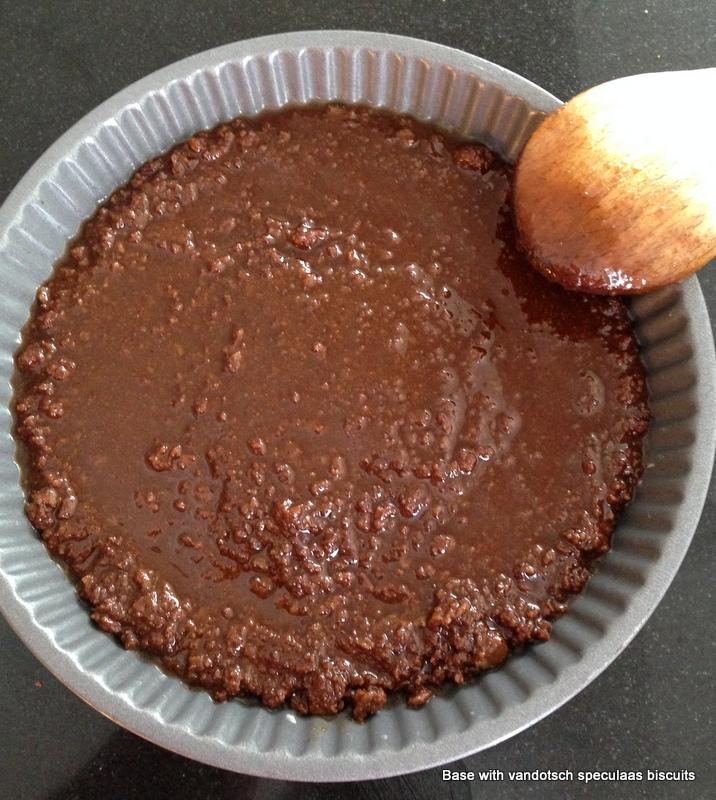 Grease and line a 24cm spring form tin, preheat your oven to 150°c.
Mix the crushed vandotsch speculaas spice biscuits and melted butter together.
Spoon and press it evenly into the bottom of the tin.
Bake the biscuit base for about 10 minutes and then remove from the oven.
Leave in the tin and allow to cool.
Meanwhile beat the cream cheese, the creme fraiche, the cornflour, the eggs, sugar and vanilla paste.
Tip: for extra kick, sprinkle some vandotsch speculaas spice mix and 2 teaspoons of vandotsch speculaas spiced damson jam.
Whisk all together until everything is evenly blended
Spoon into the tin on top of the baked base, and spread out evenly
Drizzle the (remaining) vandotsch speculaas spiced damson jam on top - no worries most of it will sink
Give a slight tap on your work surface to settle the mixture
Place in a pre-heated oven, bake at 150c for 40 minutes.
Note: there should still be a slight wobble on the cheesecake when it is ready.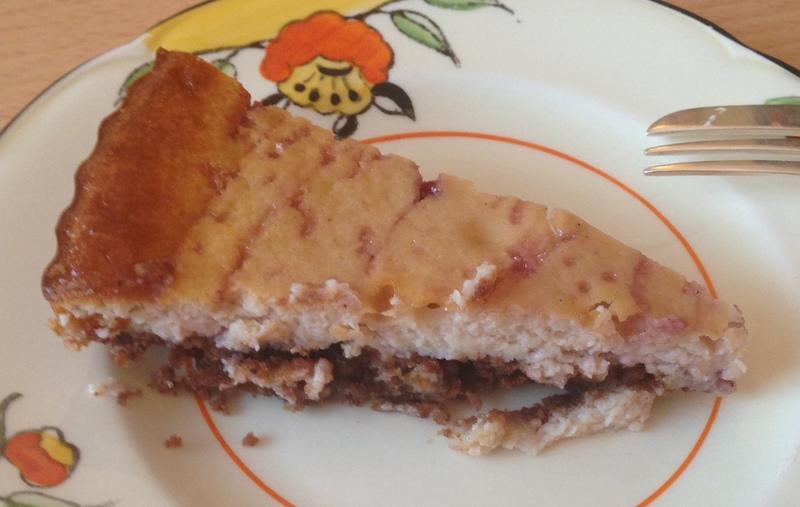 Remove from the oven and allow to cool fully
Ideally chill the cheesecake overnight and remove from the fridge half an hour before serving.
Release from the baking tin and place onto a serving plate.
Enjoy your Speculaas cheesecake with damson jam